Hoe werkt de ontwerp tool van stickermaster?

Wat kun je met de ontwerp tool?:
1) Tekst toevoegen
2) Uit onze bibliotheek een afbeelding gebruiken
3) Zelf een foto uploaden

Belangrijk om te weten!
* Tekst wordt altijd op het bovenstaande afbeelding geplaatst.
* De laatste afbeelding die wordt geupload wordt altijd geplaatst bovenop de laatste afbeelding.

Tekst toevoegen:
* Er kan gekozen worden uit 9 verschillende lettertypes
* De kleur van de tekst kan zelf aangegeven worden met de button "Kleur"
* De tekst kan zo groot gezet worden als gewenst met de button "Grootte"
* Door een nieuwe tekst te typen kunnen er meerdere woorden geplaatst worden in een eigen lettertype / kleur of grootte.
* Tekst kan verandert worden door op het tekst vak te drukken.


Afbeeldingen uit de bibliotheek van stickermaster:
* kies een map bijvoorbeeld de achtergronden map en gebruik een afbeelding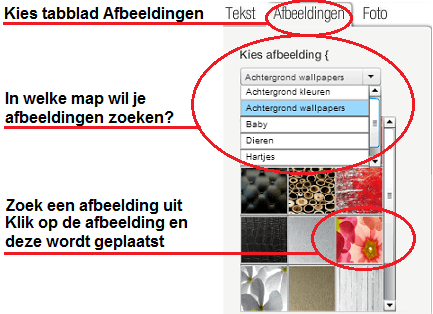 Foto uploaden:
* Upload een foto vanaf je eigen computer.
* Zorg ervoor dat de afbeelding van hoge kwaliteit is.

Hoe roteer je een afbeelding of tekst.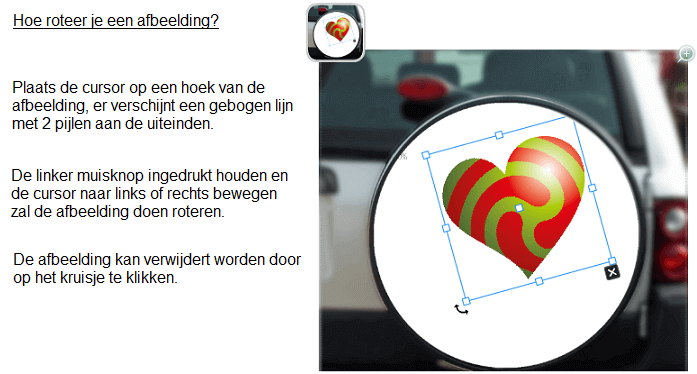 Hoe vergroot of verklein je een afbeelding?


Hoe verschuif je een afbeelding?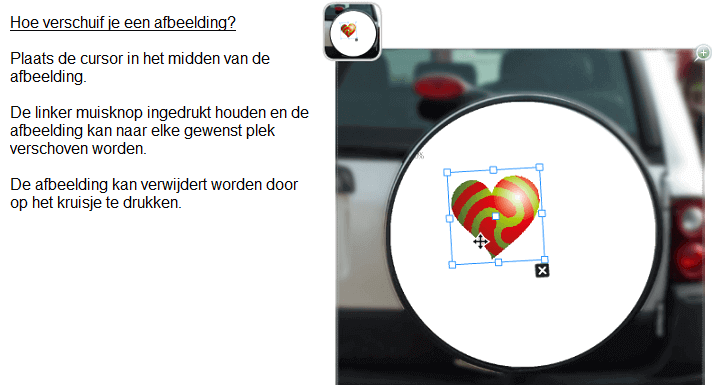 Zijn er vragen over de ontwerp tool? stuur dan een email naar vragen@stickermaster.nl of chat met ons via de chatmodule maar natuurlijk kan er ook gebeld worden.