Stickermaster zakelijk, altijd een p(l)akkende oplossing voor uw reclamevraagstuk!
Wanneer u zakelijk op zoek bent naar stickers, belettering, wrapping of reclame borden staat Stickermaster voor u klaar. Wij hebben jaren ervaring met het bedienen van de zakelijk markt. Kom gerust eens langs voor een op maat gemaakte oplossing voor u reclamevraagstuk of neem contact met ons op via email of telefoon.
U kan bij Stickermaster terecht voor stickers in grote en kleine oplages, op maat gemaakte producten en een volledige service van ontwerp tot montage.
Kom langs bij ons reclamebereau in Harderwijk
Voor een beter inzicht in wat wij voor u kunnen beteken bent u altijd bij ons welkom. Bekijk onze materialen of maak een afpsraak met onze ontwerper. De koffie staat klaar!
Service, kwaliteit en garantie
Stickermaster is aangesloten bij het SI'BON keurmerk voor erkende signbedrijven. U bent hierdoor verzekerd van kwaliteit, garantie op geleverde diensten en materialen en een betrouwbare manier van zaken doen.
Stickermaster is uw specialist
Stickermaster is als signbedrijf zeer veelzijdig. Wij specialiseren ons in:
Carwrapping
Carwrapping is het volledig inpakken van de auto met folie. Deze folie kan bestaan uit een enkele kleur of een full colour print. Een must voor wie zijn of haar bedrijfsauto echt wil laten op vallen. Kijk voor meer informatie en prijzen op onze pagina autobelettering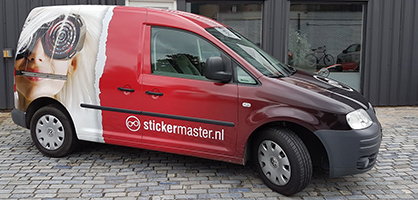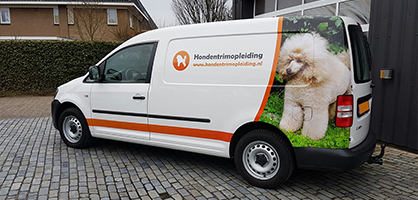 Autobelettering
Autobelettering is net als wrapping een goede keuze voor het zichtbaar maken van de bedrijfsauto. het grote verschil met wrapping is dat de belettering uit losse stickers bestaat. Goed voor het weergeven van belangrijke informatie en te combineren met wrapping. Voor meer informatie en prijzen kan u onze autobelettering pagina bekijken.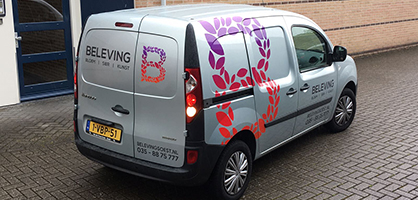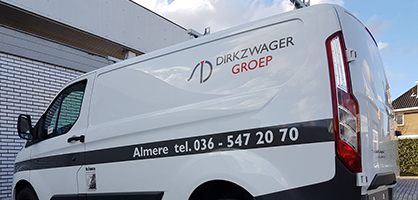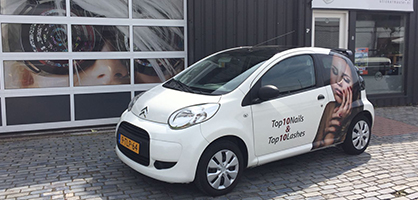 Pandbelettering
Zet jouw bedrijf op de kaart en vergroot de zichtbaarheid van jouw bedrijfspand. Een pand met nette en opvallende belettering straalt professionaliteit uit. Kijk voor meer informatie op onze pagina voor pandbelettering en gevelreclame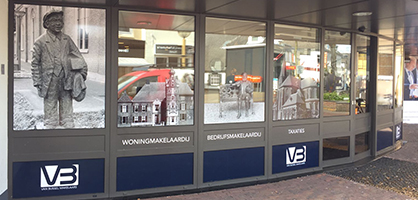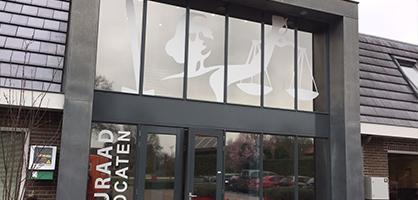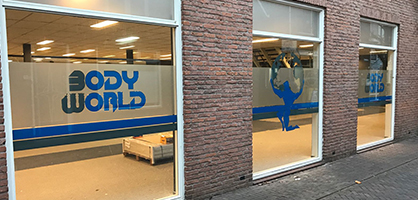 Reclameborden
Vergroot je zichtbaarheid met een op maat gemaakt reclamebord van Stickermaster. Altijd passend in uw huisstijl en verkrijgbaar in alle vormen en maten. Kijk voor meer informatie op onze pagina voor reclameborden.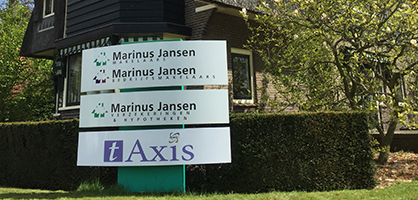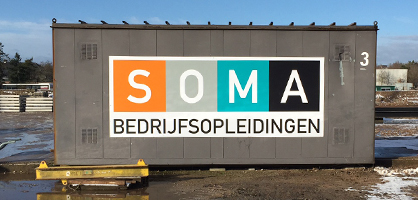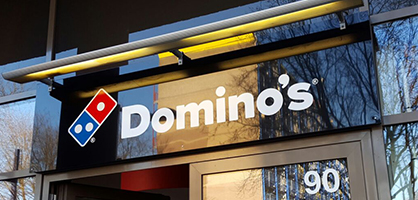 En nog veel meer!